At CareMo, we are more than just a private in-home caregiving company; we are your extended family dedicated to providing top-notch nursing services. As a subsidiary of Four Vanguards LLC , CareMo Home Health's focus lies in offering exceptional care to the elderly, post-operative patients, and anyone needing specialized assistance. Our commitment is rooted in love, empathy, and compassion.
Our mission at CareMo is simple yet profound – to extend a sense of love, care, and value that reflects the warmth of a family. We understand that your well-being and rehabilitation are paramount, and we are here to provide unwavering support. Our dedicated experts go above and beyond to ensure you receive quality caregiving and the love & concern you deserve. Our home nursing services provide professional medical care by licensed healthcare professionals.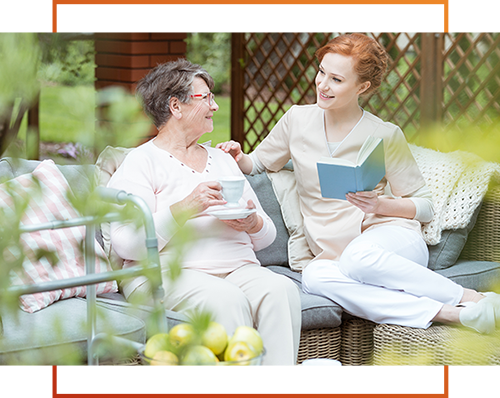 With offices located in San Mateo County, we are strategically positioned to cater to the home care needs of individuals and families in the entire San Francisco Bay Area including the North Bay, South Bay, East Bay, and the Peninsula. Regardless of where you are in the Bay Area, our doors are open to welcome you in our CareMo family. 
At CareMo, we understand the importance of quality healthcare services, especially in the comfort of your home. Our commitment to providing top-notch home health nursing services sets us apart in the industry. We specialize in delivering comprehensive nursing care that ensures your loved ones receive the best possible treatment without leaving the familiarity and warmth of their home.
CareMo Home Health provides services at the comfort of your home. Where ever it will be, the men and women of CareMo Home Health will always be there for you. The services we are proud to share with you are the following: