Welcome to CareMo Careers!
At CareMo, we believe in the power of compassionate care to transform lives. We are a dynamic healthcare platform that connects individuals and families with dedicated professionals who provide high-quality care and support. If you're passionate about making a positive impact on the lives of others, you've come to the right place.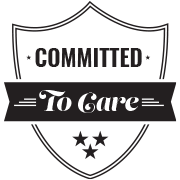 Are you a nurturing and compassionate individual with a heart for helping others? Join our team of caregivers and make a real difference in the lives of those in need. Whether you have years of experience or are just starting your caregiving journey, CareMo offers a supportive environment where you can grow & thrive. Explore our caregiver opportunities and embark on a fulfilling career path.
As a nurse at CareMo, you play a pivotal role in delivering exceptional healthcare. We value your expertise, dedication, and commitment to providing top-notch care to our clients. Join our team of nurses and enjoy a rewarding career with professional growth and development opportunities. Explore nursing positions at CareMo and take your career to the next level.
Do you have a passion for helping individuals regain their mobility and independence? CareMo is the perfect place for physical therapists dedicated to improving their patients' lives. Our platform provides a platform to connect with those needing your expertise. Discover our physical therapist opportunities and become essential to our care community.
At CareMo, occupational therapists are valued for their ability to help individuals lead more fulfilling lives through therapy and rehabilitation. If you're an occupational therapist looking to make a meaningful impact, explore our opportunities and join our team. We offer a cooperative and supportive environment to help you excel in your career.
Speech therapists at CareMo are instrumental in helping individuals overcome communication challenges and regain their voices. Consider a career with us if you're passionate about making a difference through speech therapy. Explore our speech therapist positions and become part of a team dedicated to transforming lives.
As a medical social worker, your role goes beyond healthcare – you provide emotional and social support to individuals and families during challenging times. CareMo values the crucial work that social workers do, and we offer opportunities for you to make a meaningful impact on the lives of those you serve. Discover our positions for medical social workers and join our compassionate team.
At CareMo, we are committed to fostering a diverse and inclusive work environment. We value each team member's unique perspectives and talents, and we believe that diversity enhances our ability to provide exceptional care.
Join us to provide empathetic care and support to those in need. Explore career opportunities at CareMo and take next step toward a rewarding and fulfilling career.
CareMo – Where Compassionate Care Meets Career Excellence.